Nevada Railroad Pictures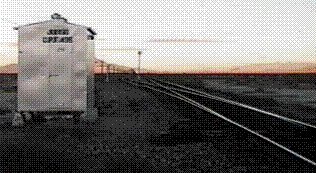 Jungo. Humbolt County, Nevada. A siding on the Western Pacific, now part of the Union Pacific. Between Gerlach and Winnumucca. September 1996.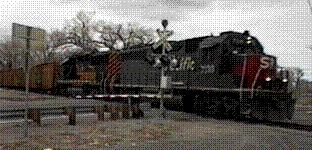 Schurz. Mineral County, Nevada. Once owned by the Carson & Colorado Railroad, then by Southern Pacific. Recently, the United States Army took over since the route is used only for ammo transportation to and from the Hawthorne Ammunition Plant. Spring 1996.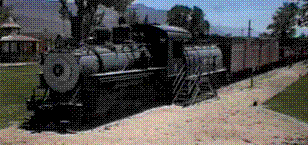 The Slim Princess. Narrow gauge engine used on the Carson & Colorado. Now retired at the Laws Railroad Museum, near Bishop, California. Summer 1996.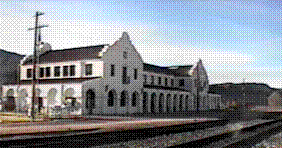 Caliente, Lincoln County. This station was an Amtrak stop until cutbacks in November 1996. November 1996.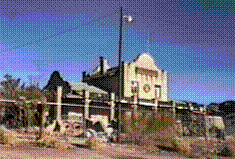 Rhyolite, Nye County. The station. November 1996.
Rhyolite, Nye County. An old caboose. November 1996.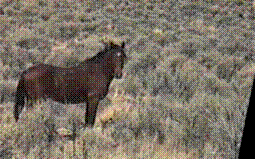 Late Model Mustang. Railroad Pass, White Pine County, Nevada. Wild horses are frequently seen on backroads, but rarely this close. September 1996.

nvsnap4 3814